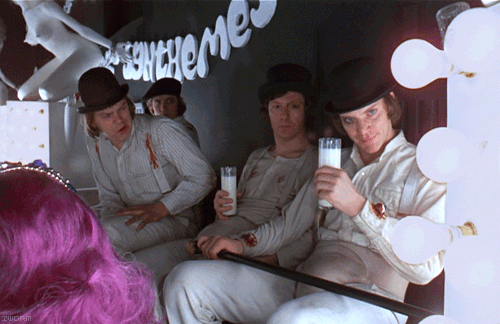 First I would like to wish everyone a Happy New Year and best wishes to all for a great 2015!
I really need a good year myself....the past few years have been seeing family in and out of the hospital including my other having brain surgery and we just hit the one two year mark on that, my wife's mother passing in 2013, her sister passing a few years before and my brother in law passing this fall., plus add in over the past two years that I have had to put one of my own bassets down and my wife's father's family poodle as well. Throw in the disaster of the past few years my job getting cut and finding a new one. I am having a heck of a time trying to cram several years of experience of my co-worker and supervisor into a year is no easy feat and I feel that things will just come in time with a few hard knocks, but that is also a scary concept to think about when I find myself stumbling. Save for my wife, my wonderful dog and hobby these are the only things I think of that has kept me sane and grounded with all that has happened. Frankly, I am tired of the drama and sometimes I just want to break down, run away to some hidden island and live a quiet life away from everything.
So, enough of the sob story time for some fun stuff eh?
Kickstarters: I invested in 6 new ones: Strange Aeons 2nd Ed, Mad Bob's Hungarian Tank project, WWII Assault Skirmish game, Crossover Miniatures (two seperate ones) and Angry Mojo's big box of terrain.
Here is the score:
WWII Skirmish Game: Estimated 2015 Feb.
Angry Mojo Big Box of Terrain: On Target and received in December! A+ guys!
Strange Aeons 2nd Ed: Aug 2015, I suspect earlier.
Hungarian Tanks KS: Estimated April 2015, sounds like some items may be early.
Crossover Miniatures: Rusty kicked ass in 2014, on time.
Crossover Miniatures 2015: This just happened and Rusty seems to be keeping to the goals.
Games and Gears Battle Boards: Delayed, but looks like mine may be here in Jan/Feb...
Reaper Bones II: Est Dec 2014, overdue, but they are close to shipping...I didn't get much this time.
Winter Wars: Gav is almost done, he sent me message the last trucks are in and being shippped soon.
Robotech: Got my first wave in fall, no word on 2nd wave, I am betting next fall as nothing has been teased yet.
What have I done goal wise?
Painted a large WW2 German Force both FJ and Heer....still have tons to finish up though.
Painted up a large Early War French Army still have several vehicles to finish up...
Painted up a large Finnish WW2 army, again have lots to finnish up including vehicles...
Finished Several Super Hero figs, again tons do.....
Started to assemble some of my Robotech miniatures....not much progress here.
Worked on a few Strange Aeons figs but mostly sorted my stuff to figure out what to do next...
Finished several scenery items and expanded my collection....
Purchased 2 mats from Frontline Games, love them !
Purchased 5 more mats from Deep Cut Studios near the end of 2014 soon to arrive!
Assembled almost all the Angry Mojo scenery!
Helped develop the Super System Rules, proofing and dropping ideas to help make the game better...
Name in the credits for Super System 4!
Purchased On the Seven Seas game...
Recruited several new players to Bolt Action....slowly building the community.
Returning in 2015 to Crucible IV with a second year of Bolt Action gaming!
What I have not really done in 2014 I wanted to do!
Play as much Bolt Action as I would like. As a Sarge I give priority to players ahead of me if uneven attendance.
Play Power Legions or SuperSystem 4 games...
Play Shoot and Skeedaddle or Legends of the Old West
Play On the Seven Seas or Legends of the High Seas
Finish an entire WW2 army...like that will happen!
Finish enough Robotech figures to play a game!
Buy the Dropzone Commander city set.
Buy any modern or future style buildings (Dredd, Supers, etc)
Organize my hobby room like I want....
Play Strange Aeons...
Tried the Batman Miniatures game
Tried the Star Wars fighter game...
Things I want for 2015 hobby wise:
For Crucible IV to be bigger than last year with 18 players!
Recruit More Bolt Action Players
Play some of the games I did not get to play in 2014.
More Bolt Action games!
Try Gates of Antares (new Warlord Sci Fi game)
Try the new WWI Bolt Action game out in fall...
Try the new Fantasy Flight Stars Wars games Armada and the other mini one that has cool figs...just expensive!
Get more stuff painted!
Use the Airbrush more, perhaps buy a better one.
Get more scenery for Old West, modern/future, WW2 and Robotech...
Get rid of more 40k items....make a few bucks.
I am sure there is more, but this is a start!